Roofing Rochester NY is the premier roofing expert specializing in top-of-the-line metal roofing solutions. With a strong commitment to quality and customer satisfaction, we pride ourselves on being at the forefront of the industry.
We offer the finest metal roofing material available on the market: aluminum standing seam. Renowned for its unmatched durability and noncorrosive nature, this superior material ensures a roof that will withstand the test of time.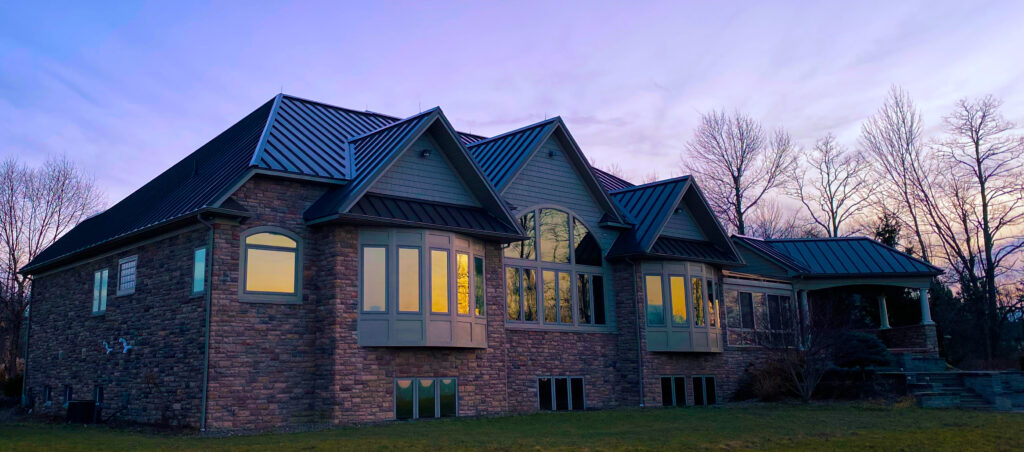 Our metal roofs, installed with aluminum standing seam, come with an impressive 50-year color retainage warranty, guaranteeing that your roof will maintain its vibrant appearance for decades to come. With its virtually permanent and lifetime roof features, you can enjoy peace of mind knowing that your investment will last a lifetime.
Not only do our roofs excel in longevity, but they also boast a sleek and seamless appearance. The hidden fasteners provide a clean, streamlined look, while the Kynar finish adds an extra layer of protection and beauty.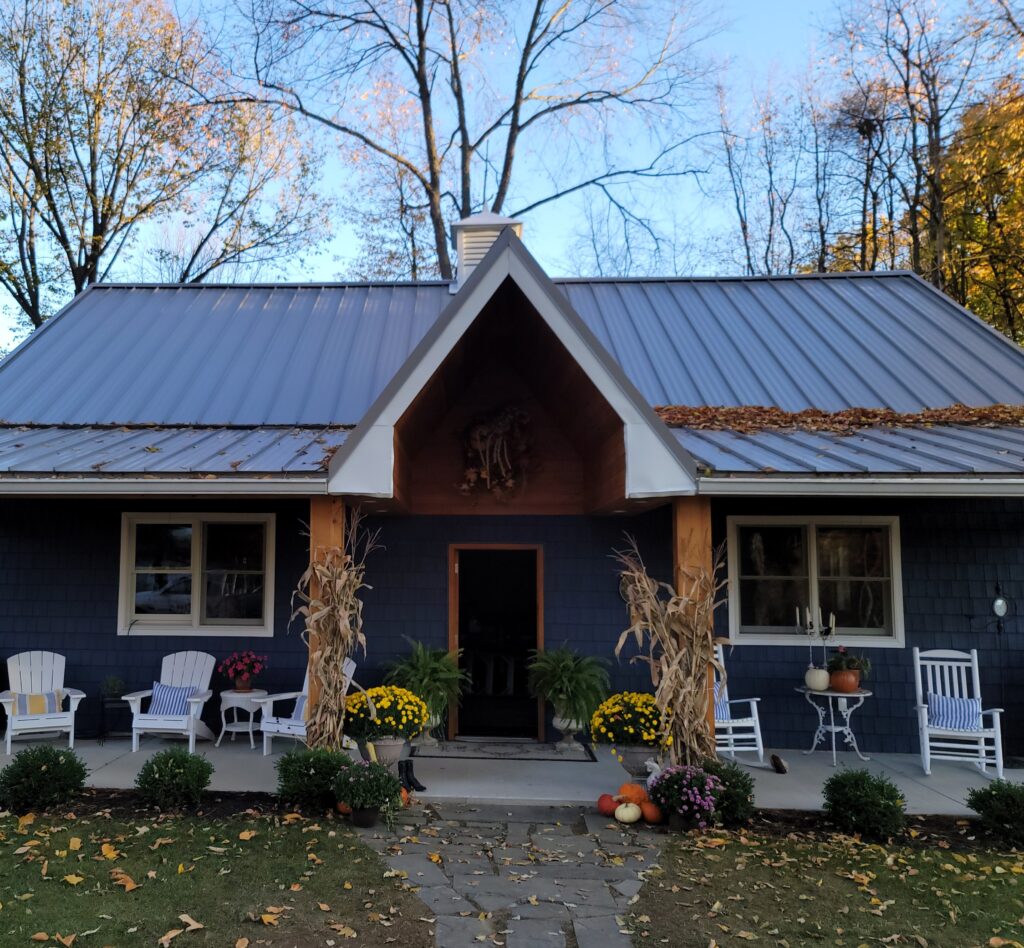 So, what exactly is Kynar? Kynar is a high-performance coating known for its exceptional durability and resistance to harsh environmental conditions. It is a fluoropolymer resin-based finish that provides outstanding color retention, UV resistance, and protection against fading, chalking, and weathering. This means that your roof will maintain its vibrant color and pristine appearance, even in the face of intense sunlight, rain, snow, and other elements.
At Roofing Rochester NY, we source our steel standing seam from the esteemed Petersen Aluminum, ensuring that our materials meet the highest standards of quality and reliability. With Roofing Rochester NY, you can trust that every aspect of your roofing project is handled with utmost care and expertise.
Experience the excellence of Roofing Rochester NY and discover the unparalleled benefits of our aluminum standing seam roofs with Kynar finish. Contact us today to schedule a consultation and let us transform your property with our superior metal roofing solutions.